2021 OARTY Conference

We hope you will join us online on November 18th, 19th, 25th, and 26th for OARTY's 2021 Conference!
OARTY's key educational event, the Annual Conference is being held virtually in November again this year (the conference is normally held each year at the beginning of June over a three day period (Wednesday through to Friday). Geared to the child welfare and residential care sectors, the event sees individuals attend to share knowledge, connect and find opportunities to create better futures for Ontario's children, youth, and adults. The conference program can be found below and you can download a copy of the conference brouchre here.
To stay informed and up to date with Conference and event news subscribe to OARTY Event Promotions and Information (login required). Members and non-members alike can receive access to update subscriptions, contact information and view news and updates on their personal dashboards. To get your login information set up, simply email info@oarty.net and an email will be sent to you to set up your password and access.
---
Conference Program:
Day 1 – Thursday, November 18th – 12:50 PM to 5:10 PM
12:50 – 1:00 Opening Remarks
1:00 – 2:00 Update from the Ministry of Children, Community and Social Services
Saba Ferdinands, Director, Children and Youth at Risk Branch
Kevin Lockwood Director, Residential Services Branch
Representatives from the Ministry of Children, Community and Social Services (MCCSS) will attend to provide updates and present on the Quality Standards Framework and operational matters. This session will include time to allow service providers the opportunity to ask questions and provide feedback to MCCSS.
2:15 – 3:45 Residential School History, Trauma, Healing, and Allyship
Kaila Johnston, Supervisor of Education, Outreach, and Public Programming, NCTR
In this presentation by the National Centre for Truth and Reconciliation (NCTR), participants will learn about residential school history and of the residential school experience from first arriving at the school to their departure. The presentation will connect colonial systems to the impacts they have had on Indigenous communities, such as intergenerational trauma, and will examine topics of healing and resilience. Finally, participants will learn about the TRC's Calls to Action and of concrete ways to engage in reconciliation work and allyship.
4:00 – 5:10 Makatew Medicine Bag Workshop (Limited to 60 participants) *Not available as an "individual session registration"
Marc Forgette, Founder, Makatew Workshops
Sponsored by:

Learn how to create a traditional Medicine Bag in this fascinating workshop, where Marc will share stories about the origins of the materials and the cultural significance of the bag. Discover how non-Indigenous allies can support Indigenous artisans, entrepreneurs and knowledge-keepers by taking some thoughtful yet simple steps to appreciate, rather than appropriate, Indigenous culture.
Day 2 – Friday, November 19th – 9:00 AM to 1:15 PM
9:00 – 10:00 Risk Assessment in Child Welfare
Dr. Tara Black, Assistant Professor, Factor-Inwentash Faculty of Social Work, University of Toronto
This presentation will focus on the screening tool and risk assessments used by Ontario's Children's Aid Societies. The Eligibility Spectrum will be discussed as well as the current safety and risk assessment tools. There will be a focus on evidence-based practice in child welfare.
10:15 – 1:15 Understanding the Neurobiology of Sexual Abuse *Not available as an "individual session registration"
Lori Gill, Registered Psychotherapist, M.A. Counselling Psychology
Executive Director, Attachment and Trauma Treatment Centre for Healing (ATTCH) Niagara
Sponsored by: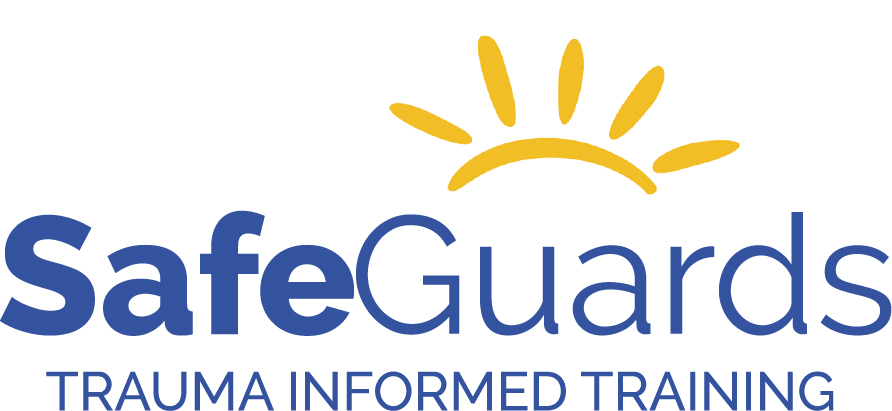 This workshop will provide insights into the far-reaching impact of sexual abuse. An understanding of how this impacts emotional, behavioral, psychological and relational responses will be explored. Techniques to discover associations and create new neural pathways will be included. Strategies to help form new meaning of intimacy, boundaries, and reconnection with our body as a resource will also be included. This training will also introduce participants to the impacts of trauma on memory, speech, recall, and interview considerations through a trauma lens and strategies to promote emotional regulation.
Day 3 – Thursday, November 25th – 12:50 PM to 5:00 PM
12:50 – 1:00 Opening Remarks
1:00 – 2:00 Legal Updates
Lisa Corrente, Torkin Manes LLP
Lisa Corrente from Torkin Manes LLP will address recent legislative that pertain to the sector. In particular, her session will focus on proposed legislative amendments to the CYFSA and provide an update on mandatory vaccination policies. Time will be allotted at the end of the session for questions and answers.
2:15 – 3:15 Stress and Self-Regulation First: Applying Self-Regulation Principles in Residential Care Settings
Susan Hopkins, Executive Director, The MEHRIT Centre
The most illuminating findings from recent neuroscience have shown that stress has a more profound impact on young people's behaviour and moods than previously thought. And it's not just toxic stress or ACEs that matter. The day in and day out stress that we experience in various domains of experience can also contribute to many of the challenging behaviours seen in residential care settings. In this session, Susan Hopkins, Executive Director of The MEHRIT Centre, will introduce you to Self-Reg, Dr. Stuart Shanker's framework and method for understanding and addressing excess stress in both young people and the adults who work with them. Self-Reg is not a therapy intervention, but rather a way of understanding, detecting and responding to excess stress that can be used in conjunction with various therapeutic approaches. Talking points will include:
what self-regulation really is (It's not the same as self-control!)
an introduction to the brain/body science of stress
hidden stressors that are affecting today's young people
the crucial difference between misbehaviour and stress behaviour
the five practices of Shanker Self-Reg®
the difference Self-Reg could make in residential care settings
3:30 – 5:00 Making a Difference for LGBTQ2S+ Children and Young People in Foster Care
Marli Senecal CYW and Cynthia Sophia Gonzales CYC, Key Assets Ontario
As agents of change this presentation will guide you through a holistic approach in how you support, care and mentor a young person who identifies LGBT2SQ+ within the child welfare system. The presenters will examine and educate participants on environmental factors, cultural competencies, levels of safety and relational frameworks associated within this community.
The workshop will start with a presentation providing an overview of the key issues and experiences of LGBTQ2S+ youth. Using case studies, the participants will be exploring the specific needs of children and young people, carers and staff/services and develop and discuss strategies they can implement in their own services and organizations.
Resources, links, and media content will be provided.
Presentation Disclaimer:
Please note that this training is for individuals wanting to begin and explore their learning of the LGBTQ2+ community. This training goes over basic terminology and allyship. We are not experts in the field, but would like to help educate based on what we know. We invite an open and judgement free zone. Everyone should feel welcome to ask questions when they are seeking clarification and share from life experiences when appropriate.
Day 4 – Friday, November 26th – 9:00 AM to 12:30 PM
9:00 – 10:00 Trauma-Informed Care: Building a Culture of Strength
CTRI Trainer: Laval Martin, MSW, RSW
Trauma is prevalent in our world and has an impact on many of the people we interact with, including our clients and colleagues. Compassionate and trauma-informed care is essential to providing effective support and building sustainable services. This webinar explores how to build a trauma-informed culture in a workplace setting that integrates knowledge throughout the organization. Guiding principles will be explored for increasing emotional and physical safety, culturally sensitive empowerment, and creating greater resilience for all parts of an organization.
10:15 – 11:15 Office of the Ontario Ombudsman, Children and Youth Unit – An overview of our work, and how you can help.
James McGuirk, Investigator, Children and Youth, Office of the Ombudsman of Ontario
The Ombudsman accepts, resolves and investigates complaints about services to children and youth by Ontario children's aid societies, foster homes, group homes, secure treatment facilities and youth justice facilities. As a legislated safeguard for young people in care, we meet with them to talk about their rights to ensure they are treated fairly when receiving services, monitor Death and Serious Bodily Harm (DSBH) reports and offer presentations to service providers who have obligations under the Child, Youth and Family Services Act, 2017.
Our presentation provides information for service providers and stakeholders about how we work, examples of complaints we have resolved, trends we have seen and continue to monitor – as well as how service providers can help in our work.
11:30 – 12:30 OARTY Talks - Member Update – FULL MEMBERS ONLY
OARTY Talks is a moderated open dialogue between OARTY members on timely and relevant issues. Members are encouraged to share best practices and to explore alternate approaches to issues and opportunities with their colleagues.
---
Twitter Followers:
Are you planning to attend the 2021 OARTY Conference? Click the icon below to automatically tweet "The #OARTY Conference is a great way to access professional development - I'm going are you? #OARTYconf".

Not yet following us on Twitter? Stay in the know by following us @OARTYOffice and follow the conversation on the OARTY Conference using #OARTYConf.